ENVISION isn't a packaged program or "system" for success. ENVISION is an attitude – a contagious passion for achieving personal and professional potential – delivered by a woman who has overcome adversity, revolutionized an industry, and improved the lives of millions around the world: Marilyn Hamilton.
When a 1978 hang gliding accident left her a paraplegic, Marilyn eventually adjusted to her new life…but not to her cumbersome 60-pound wheelchair.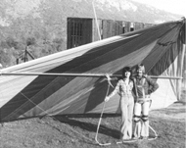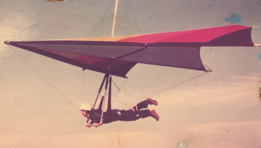 Seeing the need for a new type of chair, and inspired by the design and technologies that made hang gliding so liberating, Marilyn enlisted the help of two fellow glider pilots Jim Okamoto and Don Helman.
The dynamic team did something radical. They designed one of the world's first wheelchairs that was both functional and "fun" – an ultra-lightweight chair with total adjustability, responsive performance, bolt on accessories and fun colors.
Marilyn saw the world in color not chrome and she and her partners brought a new palette to the industry making chairs an extension of a person's personality. The Quickie was born, and instantly revolutionized the wheelchair industry by listening to consumers needs and wants along with innovations in manufacturing, technology, quality and marketing.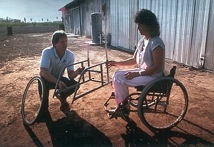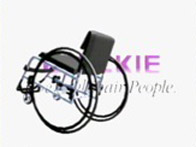 Marilyn's journey took her to the top of her profession helping develop new mobility technologies that would be welcomed around the world, while leading the charge to protect the rights of people with disabilities. She earned worldwide attention as an award-winning skier and tennis player, inspiring an entire generation of wheelchair athletes. Among her many honors, Marilyn received the prestigious Minerva Award presented annually by Maria Shriver to women who have made extraordinary contributions to California's families and communities, including such notable past recipients as Betty Ford and Dr. Sally Ride.
As the heart and soul of ENVISION, Marilyn Hamilton shares her attitude and outlook in two uniquely powerful ways: